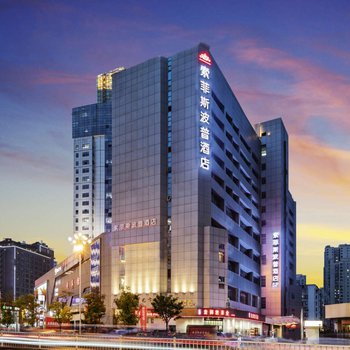 Opened in 2018, the Sofis Pop Hotel offers travelers a pleasant stay in Fuzhou, whether for business or leisure purposes.
Traveling to the hotel is easy with Fuzhou Railway Station located approximately 3km away and Changle International Airport roughly 54km away. Transportation around the city is also convenient, with Shu Dou Metro Station within walking distance. With multiple attractions nearby including Kaiyuan Temple, Jinjishan Park and Yuanmai Hot Spring Resort, guests will find plenty to keep themselves occupied.
This hotel makes a great place to kick back and relax after a long day of sightseeing. For those driving themselves, parking is provided on site.
Our guests consider this hotel to have excellent service. Perfect for those working on the move, this hotel caters to a large number of business guests.